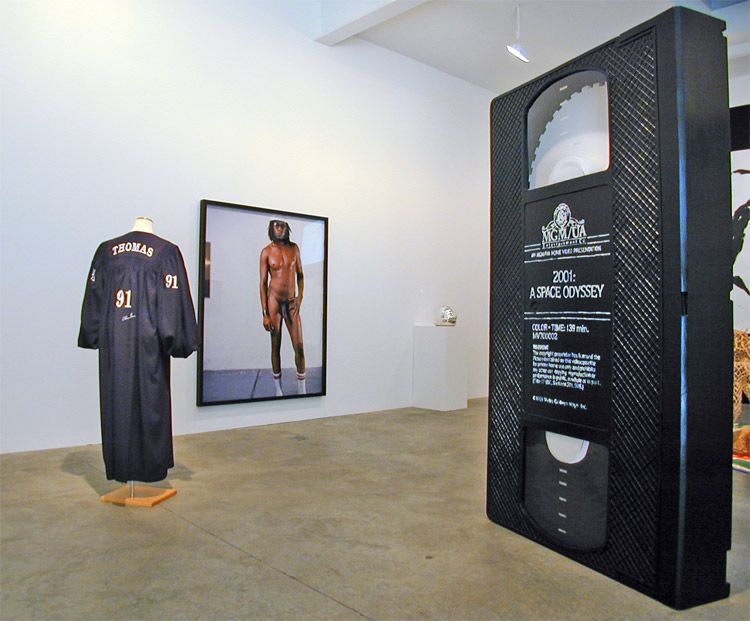 "Scarecrow" - installation view
left to right

RASHID JOHNSON
Signed Clarence Thomas "Uncle Tom All-Stars" Judicial Robe Jersey, 2006
Ink on wonder-crepe with embroidery on dress form.
68" x 30" x 12"

RASHID JOHNSON
Self-portrait in homage to Barkley Hendricks, 2005
Ink jet print on white PolyFilm.
Edition: 2 of 3 plus 1AP
74"x 56"

DAVID HERBERT
VHS, 2005
Foam, plexiglas, latex paint.
50" x 12" x 96"