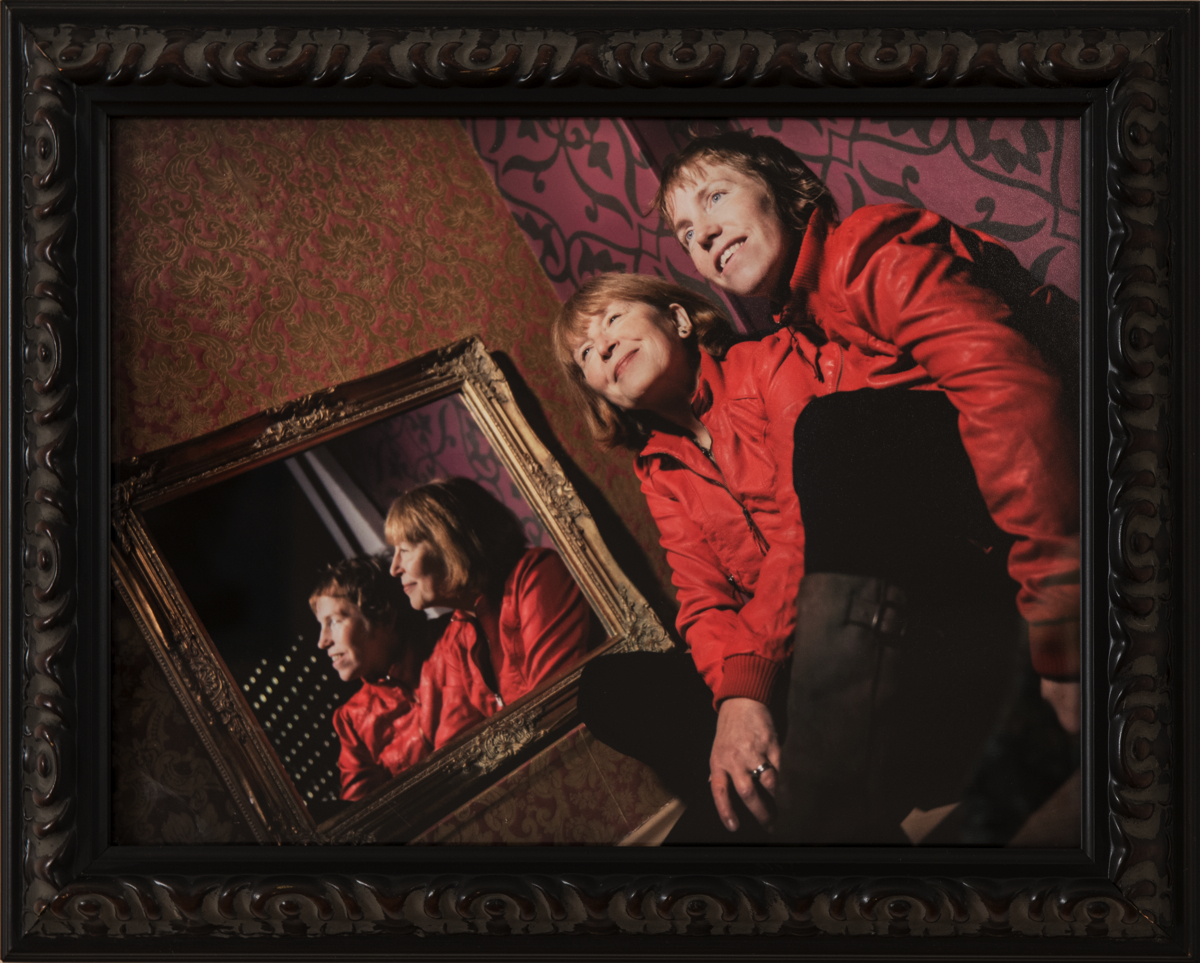 Kristin Lucas
Portrait with Eugenia Gortchakova
2009
versionhood portrait series c-print framed
11.5 x 15.5 inches

A portrait of Kristin Lucas taken with Eugenia Gortchakova in Oldenburg, Germany on October 5,
2009. Gortchakova was born on October 5, the same day of the year that Lucas was legally
refreshed through a same name change in a California courtroom. Gortchakova is a visual artist
who lives in Germany and shares a resemblance to Lucas; she has a twin sister who lives in
Russia. On the anniversary of Lucas's refresh and Gortchakova's birthday, Lucas bought
Gortchakova a matching red jacket and invited her to have their portrait taken together.
Photo credit: Stefanie Peters/Foto Ventura.