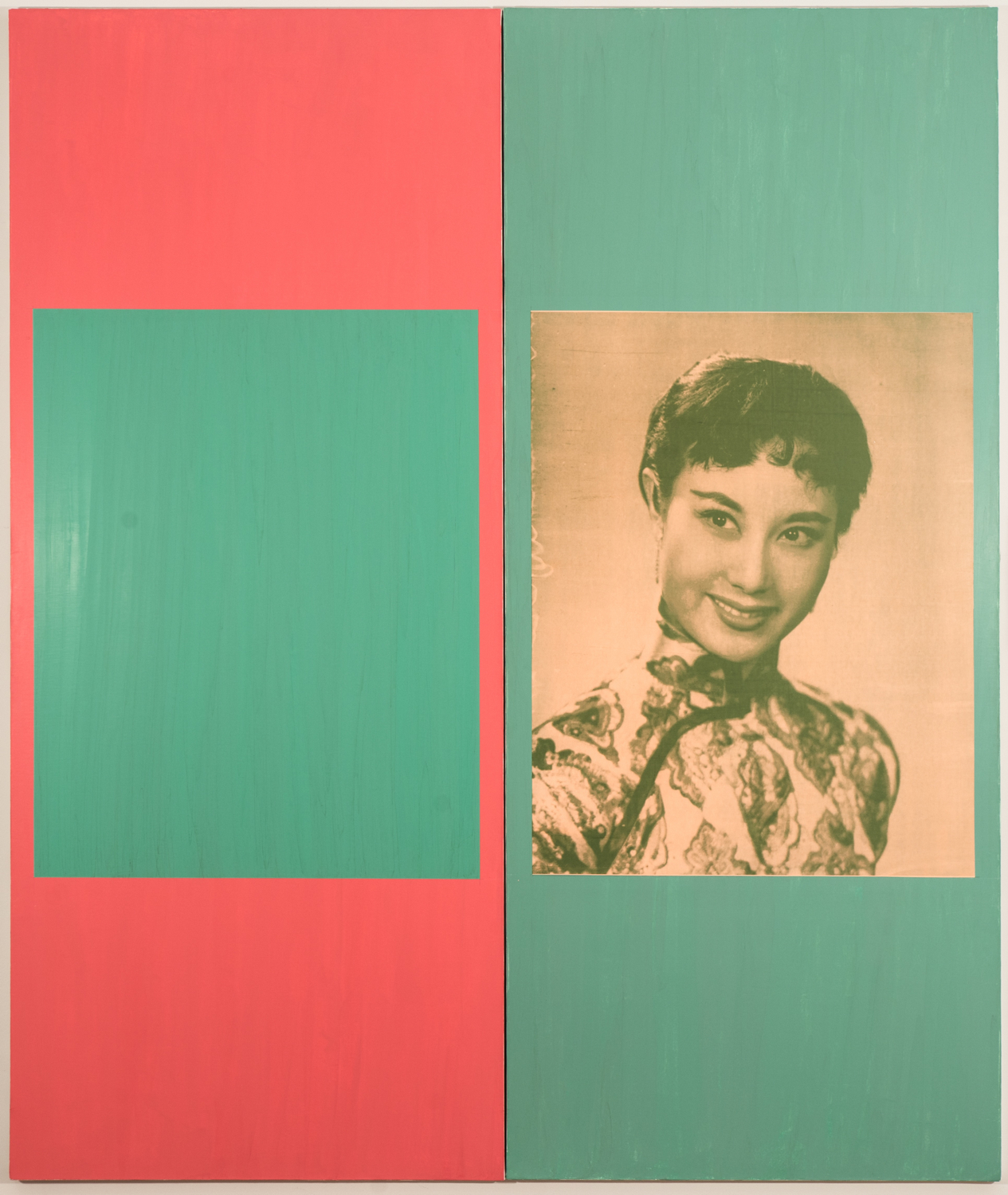 David Diao
My Favorite Image of Her
2016
acrylic and silkscreen on canvas
2 panels 100 x 42 inches
overall 100 x 84 inches

David Diao reminisces "I can remember (our apartment) was located in a new five-story building on Chatham Road. Across from our house was the sea, and there were a railroad and a park nearby. Li Lihua's place was on the building's second floor. I remember peeping into her place from outside. The interior decoration was strikingly beautiful and intact. Our unit was on the top floor, its interior simple enough. We moved in when the flat was finished but barely had the chance to paint the walls. My grandfather, a retired general of the Chinese Nationalist Party, was frustrated and disappointed, but he would still have tea with his friends at Peninsula Hotel while losing every penny of his savings in the gold exchange."