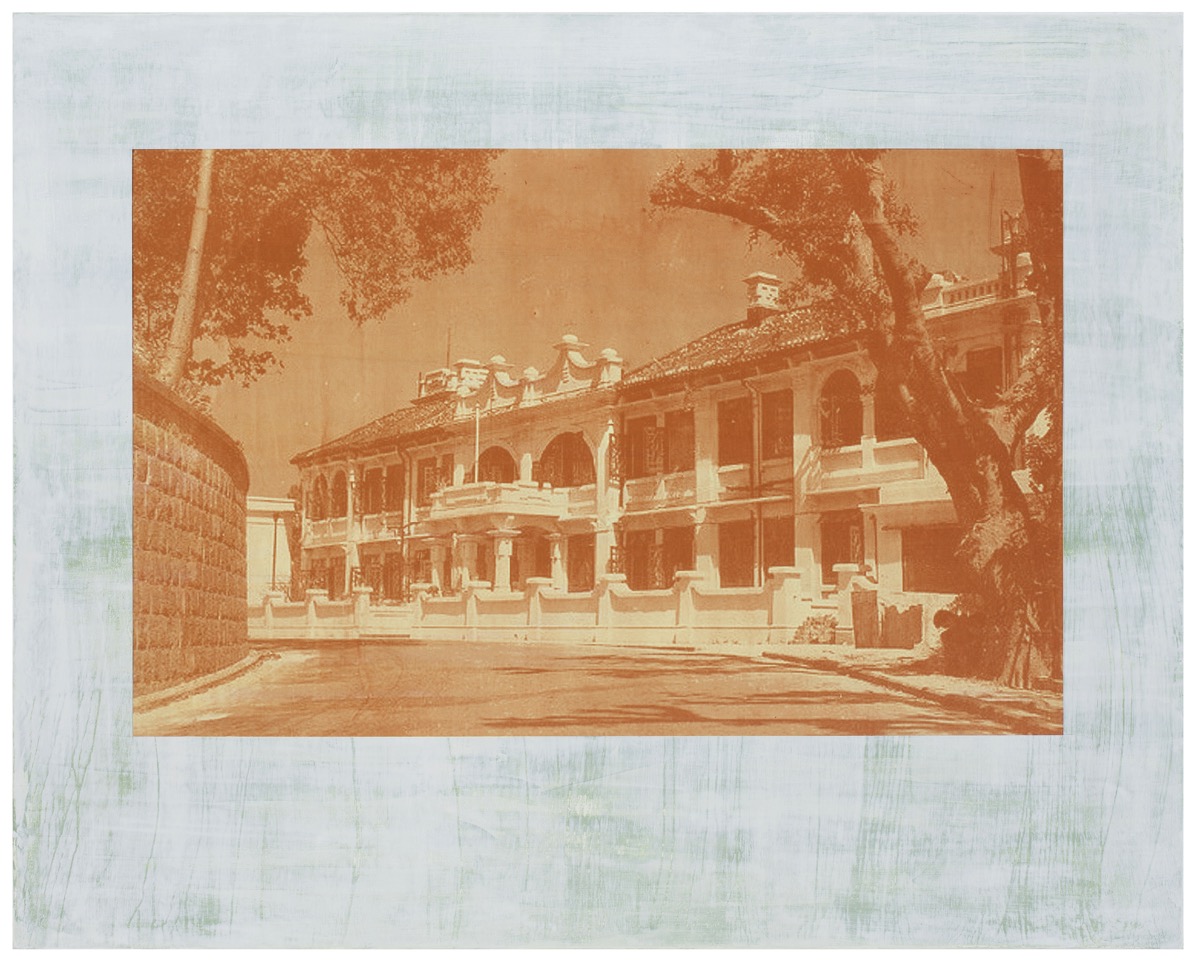 David Diao
First Refuge (Church Guest House)
2016
acrylic and silkscreen on canvas
48 x 60 inches

This is the first place where Diao family got put up before moving to the Chatham Road apartment. This is a period photo from the 50s. Now this location is surrounded by huge highways, the building demolished.