EMILIO BIANCHIC
Nailture
curated by Kerry Doran

July 22 - August 15, 2015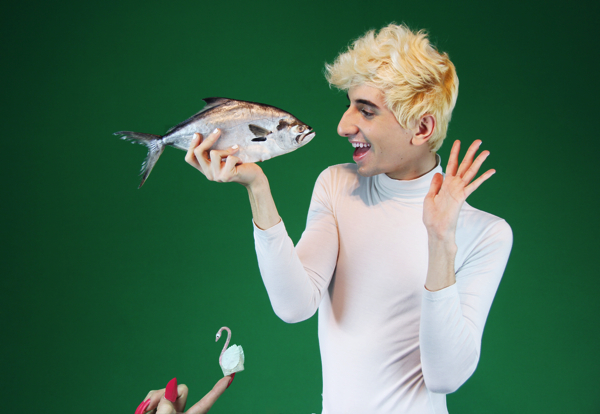 The lauded notion that the internet is a democratic medium available for all to use, to have a voice, be seen, and create work, is debunked in Astra Taylor's book The People's Platform. Those who control the platforms are still the ones in power, and to rise to the top, users need the same resources that were necessary before the internet. Using what is closest to him, or what is a mano, the Uruguayan-born artist Emilio Bianchic paints his nails to gesture to a more democratic platform, true to accessibility and participation.

Making films with simple materials, low budget equipment, and borrowing from DIY-culture, homemade movies, and YouTube tutorials, Bianchic produces films that have a fantastical quality greater than everyday life. In stark contrast to hyper-real and extra-HD imagery, his videos go back to "nailture," Bianchic's way of perceiving and interrogating artifice and reality, as well as arbitrary constructs like gender, normality, and difference, while demonstrating that there is potential for these ideas to take new forms.

Emilio Bianchic (b. 1990) is a visual artist working with video, photography, and nail art as a way to examine identity in the real and virtual world. His work was included in 89plus, and has been featured in Rhizome, DIS, and Dakota Show. He currently lives in Buenos Aires and is from Montevideo.